Well it's getting close to that time where everyone is thinking about their Halloween costume, so naturally I have been busting out the face paints. I'm not sure what I would call this look but it was really fun since the feathers moved like wings flapping when I batted my eyelashes! What would you call it??

I don't like spending loads of money on makeup, but when it comes to Halloween, that goes out the window. Last night I picked up some eyelash glue and liquid liner so I could use my face as a canvas and get creative. Eyelash glue is the best because you can glue anything light enough to your face, such as feathers!! And liquid liner is immensely fun. I could doodle all day with that stuff. My car alarm randomly went off at 11pm while I was doing all this so I was a little freaked out knowing that someone may have tried to break into my car, but then I realized how ridiculous I looked and thought I could have scared them right back if I had shown them my face. Anyhow, that was my Friday night. Stay tuned for more Halloween inspiration in the following weeks!
Powered by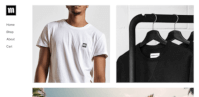 Create your own unique website with customizable templates.