Happy Long Weekend Stamp Making!

Happy long weekend!!! It's officially my last three days "off" before school starts up again. I say "off" in quotations because obviously I'm going to go to school every day this weekend so that I am extra prepared and don't have nightmarish unprepared-for-school dreams. Despite the inevitable nightmares, I am so excited for school to start. However, I am off topic.
Today I'm writing about making easy, fun, and cheap custom foam stamp blocks! I am going to tell you the steps in short version first and then you can read on or just look at the pictures to get a sense of what it's all about. It is much simpler than the carved stamps I posted about last weekend and requires fewer materials.


Some things you'll need are pictured here:

Supplies: craft foam sheet, wood glue, exacto knife and scissors, wooden blocks or Jenga blocks, ball point pen and stamp pads of course!

Items:

one craft foam sheet (colour doesn't matter)

ball point pen

wooden blocks or Jenga blocks

exacto/utility knife

scissors

wood glue

stamp pads

Steps:

Trace the flat faces of all the sides of your wooden blocks that you are going to use.

Draw your design on each piece.

Cut out each shape/design.

Glue onto faces of wood blocks.

Let dry.

Stamp away!

| | |
| --- | --- |
| | Here are my drawn shapes on the sized foam pieces. A ball point pen works well for this stage, and if you make a mistake, just flip over the foam to draw on the other side. It is fairly forgiving that way. Here's a tip: straight lines are WAY easier to cut than curvy lines. Curvy lines are difficult to get perfect with this material. |

After I cut out the foam pieces with either the scissors or exacto knife, I spread a thin layer of wood glue on the back of the piece with my finger. I held it down in place for a few seconds and then let it dry on its own for awhile. I don't know how long it took to dry because I went to school for a few hours and they were all dry when I came back for lunch. It doesn't take very long, though! You'll know when the glue is dry if the foam doesn't slide around on the wood block.



Rainbow stamp pads are essential because they are so fun and bright and awesome! I think that a rainbow stamp pad should be your next stamp pad purchase:) A bonus is that you can use each colour of the stamp pad individually if you have tiny stamps like the star and rain drop I made on the side of the mountainy Jenga block stamp.



I have a hard time stamping without embossing everything, so, as you can see, my stamped edge is shiny because I used a clear embossing powder on it. I will definitely cover all the fun of embossing in a future blog post, if you're interested in learning how to do that. It's fun and obviously addictive like every craft I seem to do:) I thought I would do this post first because you barely have to buy anything for it, but you will need new supplies for embossing.. However, I'll tell you how you can do it without buying a heat gun to save a bit of cost!

Here are some cards I stamped this morning:


Thanks for reading, and happy crafting, happy weekend and happy September! <3


-- Amy

P.S. ...

I've actually used my foam stamp blocks in paintings before. Check out this arrow-y design used in two different ways on two different paintings:
Powered by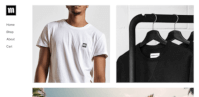 Create your own unique website with customizable templates.